Description
La Hamaca Tipica: the traditional Mayan hammock with the vivid colors of the rainbow. Our cosy fabric hammock are hand-woven in cotton on traditional mayan looms, in the area of Solola.
Condition: New in its cotton bag
Ideal to offer or transport
Material: 100% cotton
Color: Multicolor
Fabric length: 200 cm
Total length: 340 cm
Width: 110 cm
Capacity: M size – 1 person
Weight: 1 kg
Confection: Mayan wooden Looms
The fine cotton fabric used to craft this soft hammock is handmade on mayan wooden looms. The result is a textile as soft as robust, perfect for the confection of hammocks. Our hammocks are coming from the highlands of Guatemala, a beautiful scenery surrounded by volcanos.  A quality hammock is a furniture that brings a space to relax and a wonderful decor touch in any interior or exterior decor.  An authentic hammock is also a wonderful and practical object to offer as a gift.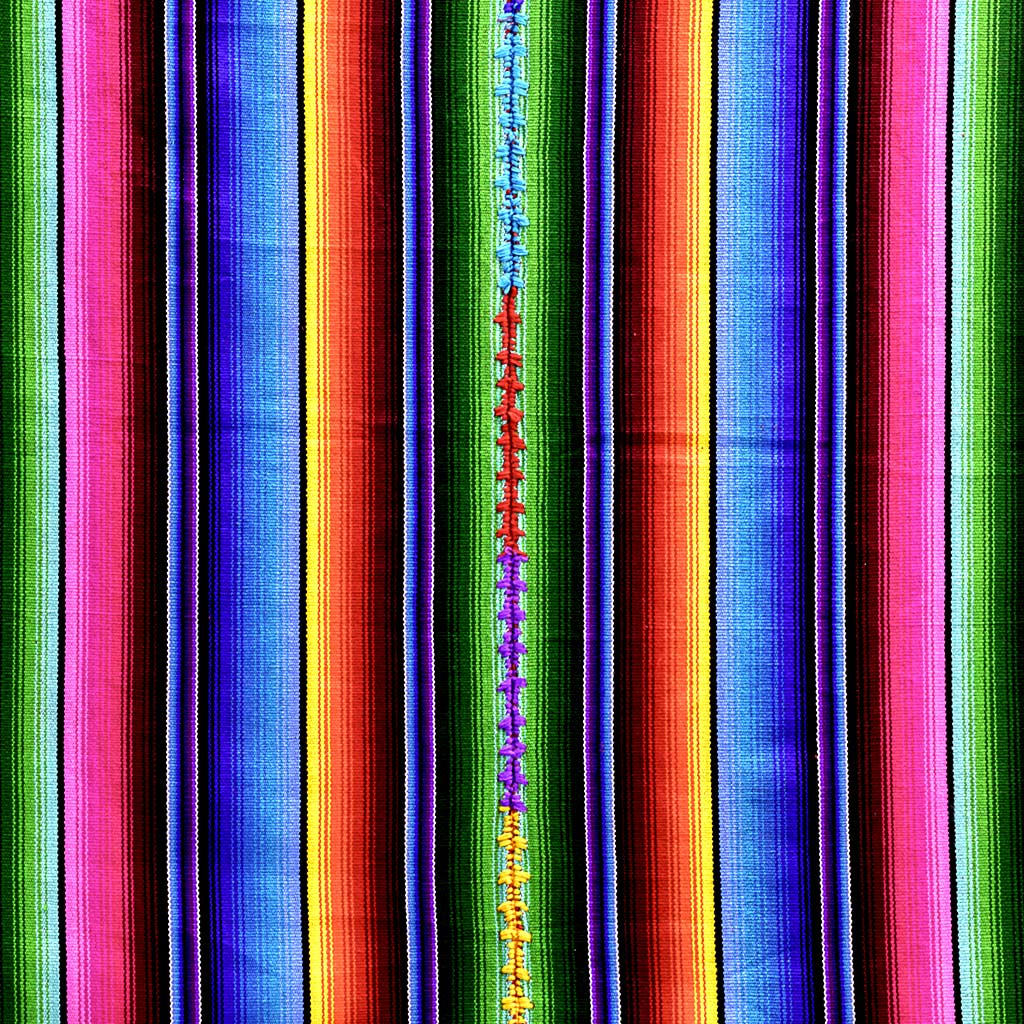 When reasonably used,  you can keep a handwoven hammock intact for many years. Preferably don't let the fabric of your hammock exposed to rain or below zero temperatures. To preserve it, we also recommend to wash your hammock in it's bag using the delicate program of your  machine.
Mayan traditions are treasures, buying and original product means to own an exclusive quality while supporting a community.
Don't hesitate to contact us fo any question about our products and services.
Fred & Marta