---
Two Mayan weaving techniques
Hammocks and hanging-chairs are an everyday life object in Guatemala. It is a regional product that find its roots in two secular traditions of this mayan land close to the Mexican Yucatan. Two artisanal manufacturing processes at the origin of two different kinds of authentic hammocks and hanging-chairs. Those native handicrafts allow us to offer the choice of premium quality net and fabric hammocks in cotton. Our aim is also to combat cultural appropriation, which comes often in the form of poor quality copies, while promoting original skills. So we will explain you how original mayan hammocks are handcrafted following two distinct mayan traditional weaving techniques.
La Antigua Guatemala
The former capital of the country is a wonderful place to visit and surely one treasure of Guatemala! La Antigua Guatemala is a typical colonial town with paved street and colored houses. The traditional celebrations and the colorful clothes worn by many native people are a testimony of the living mayan culture. On the local markets, you can find many mayan handicraft, like jade and traditional textiles similar to the one used in the confection of our mayan fabric hammocks.
The Pacific Coast
The pacific coast of Guatemala is only at a few hours reach from La Antigua. The climate like the way of living are however quite different. Hammocks are present inside or in front of every local houses with palm roofs. The handicraft of weaving hammocks is a ancient tradition of this tropical area. Fisherman's net hammocks, similar to the ones from nearby Yucatan. Inhabitants living on this dark sandy volcanic coast of the Pacific often spend few hours of the day laying or sleeping in such hammocks.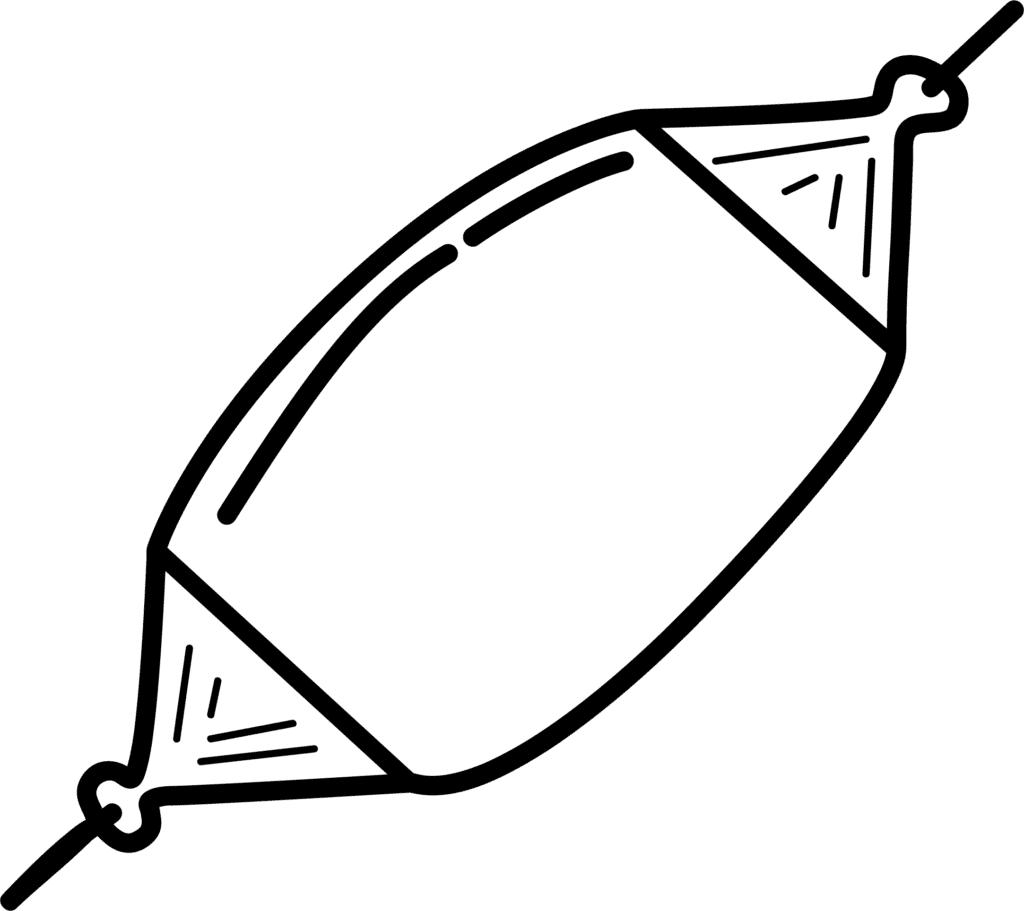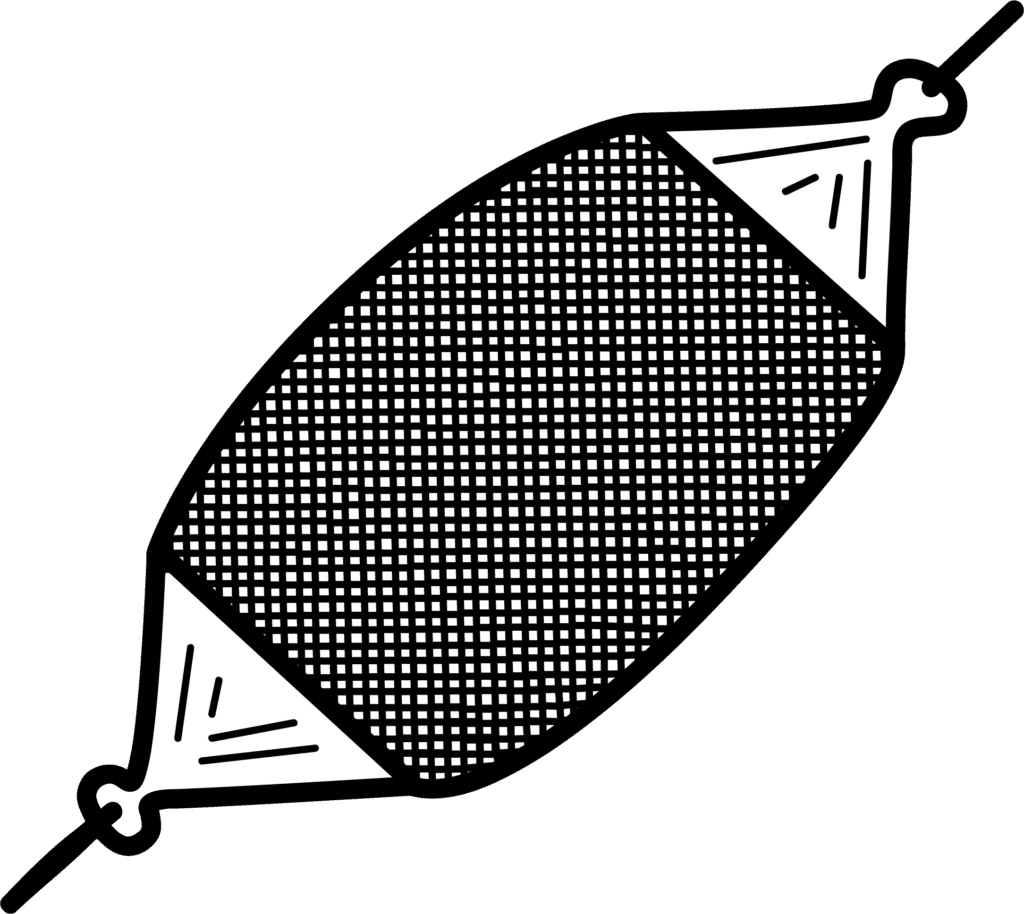 Even if they are handmade, the confection of our hammocks requires traditional tools. To weave the fabric of our hammock it is a "Mayan Wooden Loom" and for our fisherman's hammocks it is a "Weaving Shuttle" .
Mayan Looms
The ways a population produce textiles is primordial characteristic of its culture. The mayan are using complicated patterns and weaving techniques to create quality smooth and robust fabric. The most famous of the typical fabric is mainly used for clothing and is known as "mayan huipil". The price of traditional clothes, which can go really high, reflects the importance of textiles in the Mayan culture. The fabrication of mayan fabric involves lots of know-how. Original mayan wooden looms, quite the same as used for centuries, are widely used till nowadays.
To the present times, a great part of mayan women are wearing traditional clothing. The conception of such clothes involves many hours of weaving. Textiles can actually represent a considerable part of the budget of mayan women's. Rich in colors and symbols, the traditional fabrics are often depicting some life forms like flowers and animals. The fine textile of our fabric hammocks and hanging chairs is also testimony of the dexterity of the mayan to craft quality fabric with some native technics and tools, like the traditional wooden looms used by our partner Mario.
Weaving shuttle
A shuttle, the same tool like the one used for weaving fishing nets around the world. Compared to a fishing net, the way the threads are woven on a hammock differs in it's complexity. This unique pattern is what makes mayan fisherman hammocks, the first worldwide, so comfortable. A real art, the same as the one used in the neighbor region of Yucatan. A repetitive but complex pattern which takes years to master and make of those net hammocks and hanging-chairs a perfect furniture for daily use.
Bike-machine
Did we already told you that innovation is part of the process of fabrication of our Fisherman's hammocks and chairs? Then we have to tell you about the innovative bike-machine our partner Alfonso is using to gather the thin cotton threads into a soft and strong string. A demonstration that innovation doesn't always require billions and can come from anywhere. This machine makes it possible to "produce green" with something as simple as an old bike! A artisanal process that gives also part of its incomparable softness to our net hammocks and hanging-chairs.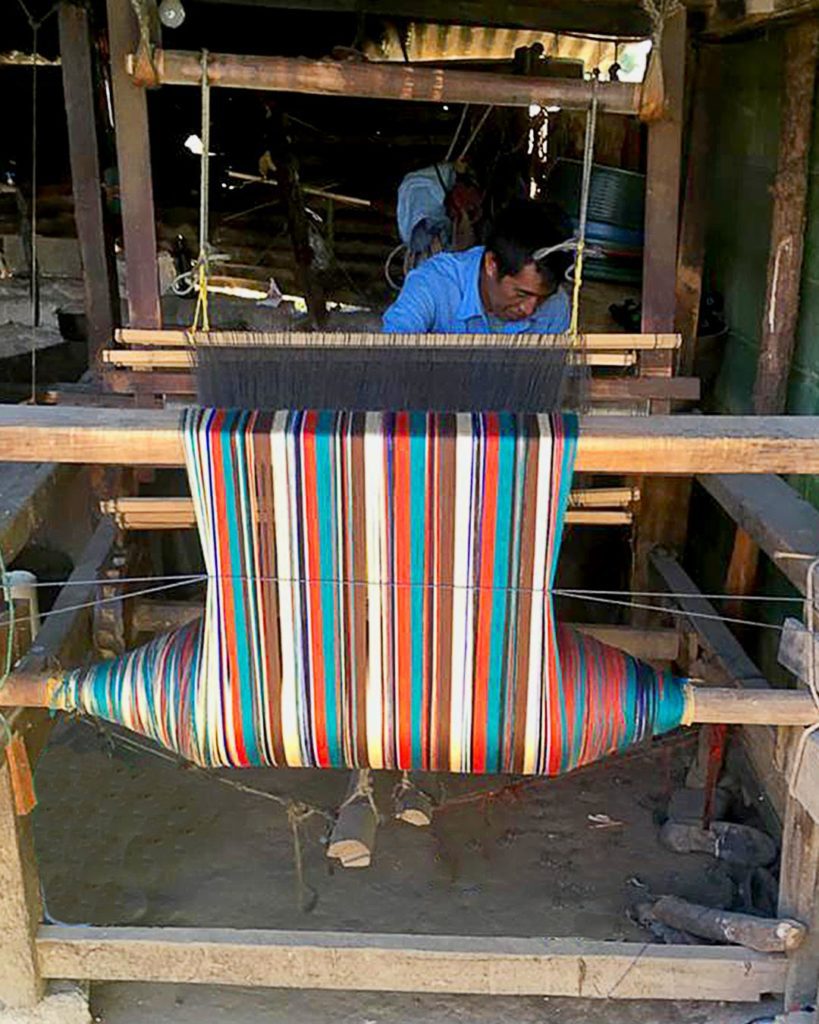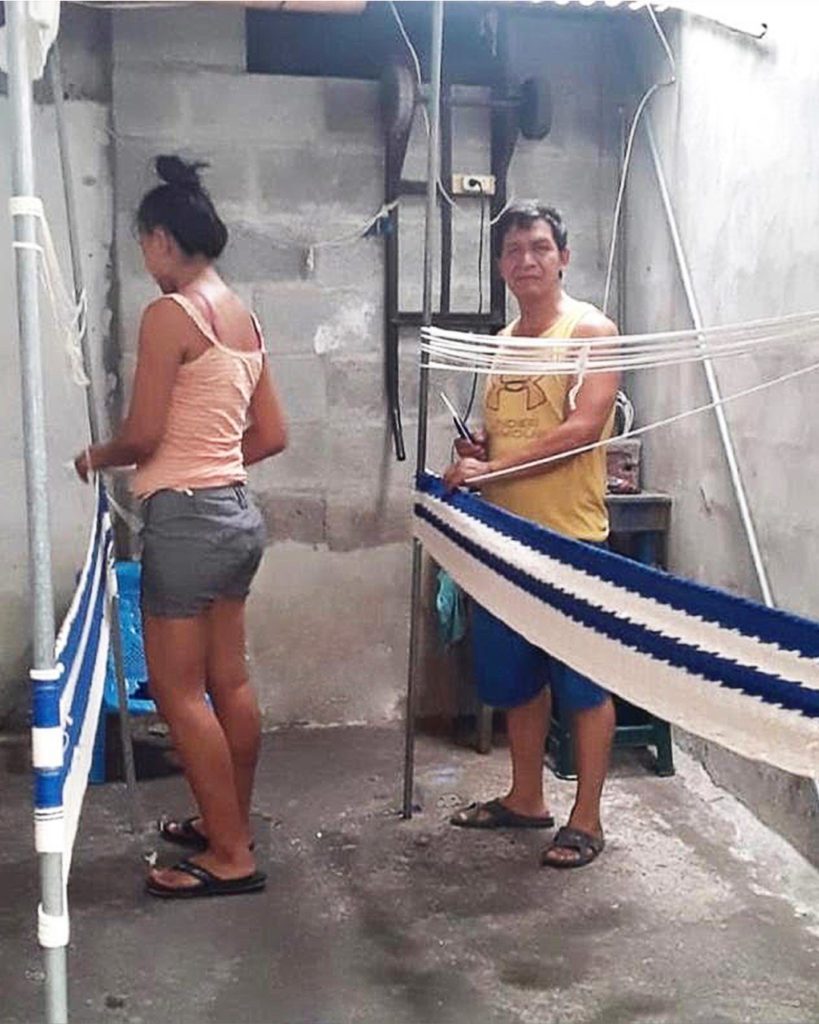 Tradition meets innovation
Traditions are treasures that evolve and get improved within time. Even so many movements remain the same for ages, clever innovations are also part of the fabrication process! Lot was improved over time, from the material used, originally vegetable fibers like hemp fibre, to the techniques involved to make it a soft and comfortable end product in cotton. That is probably what makes mayan hammock to be renowned among the best in the world, even over time. On the videos bellow, we offer you an insight in part of the actual fabrication process of our mayan fabric and net hammocks.
Unity in variety
Most of our hammocks and hanging chairs are manufactured in 100% soft and robust organic cotton. The way our craftsmen are weaving and coloring the yarn vary depending of the hammock. Natural cotton and sedalina are the ideal materials to guarantee our client a perfect level of comfort while laying in their hammock. There are many advantages for using cotton compared to synthetic materials, one of them is that it's hypoallergenic. All our hanging-chairs and hammocks provide you a high resistance and softnes. Our handmade products are aminly crafted in natural materials, from the hammocks to the traditional wooden masks that you will found under the "Other mayan handicraft" category of our shop.
Engagement for quality: "our vision of fair trade"
We make all what's possible to offer the best quality of handcrafted furnitures while supporting a community! Working directly with our partner and can guarantee that there are no extra intermediary. We are not only selling our partners products but we are working together with them. Keeping close relations with them, that what is allowing us to work on exclusive products and to take part in innovation. It also allows us to control of the quality of the mayan hammocks and hanging-chairs we are offering and sending from Guatemala and Switzerland around the world. Do we want to do more than that in the future? Of course! We are already supporting one of our craftsman in the acquisition of a field and we would like to contribute by making new spaces available for mayan crafts and its learning.