Description
This package include a soft fisherman's net hammock with red lines, handwoven on the Pacific coast of Guatemala by our partner Alberto, and an easy to use hanging-kit.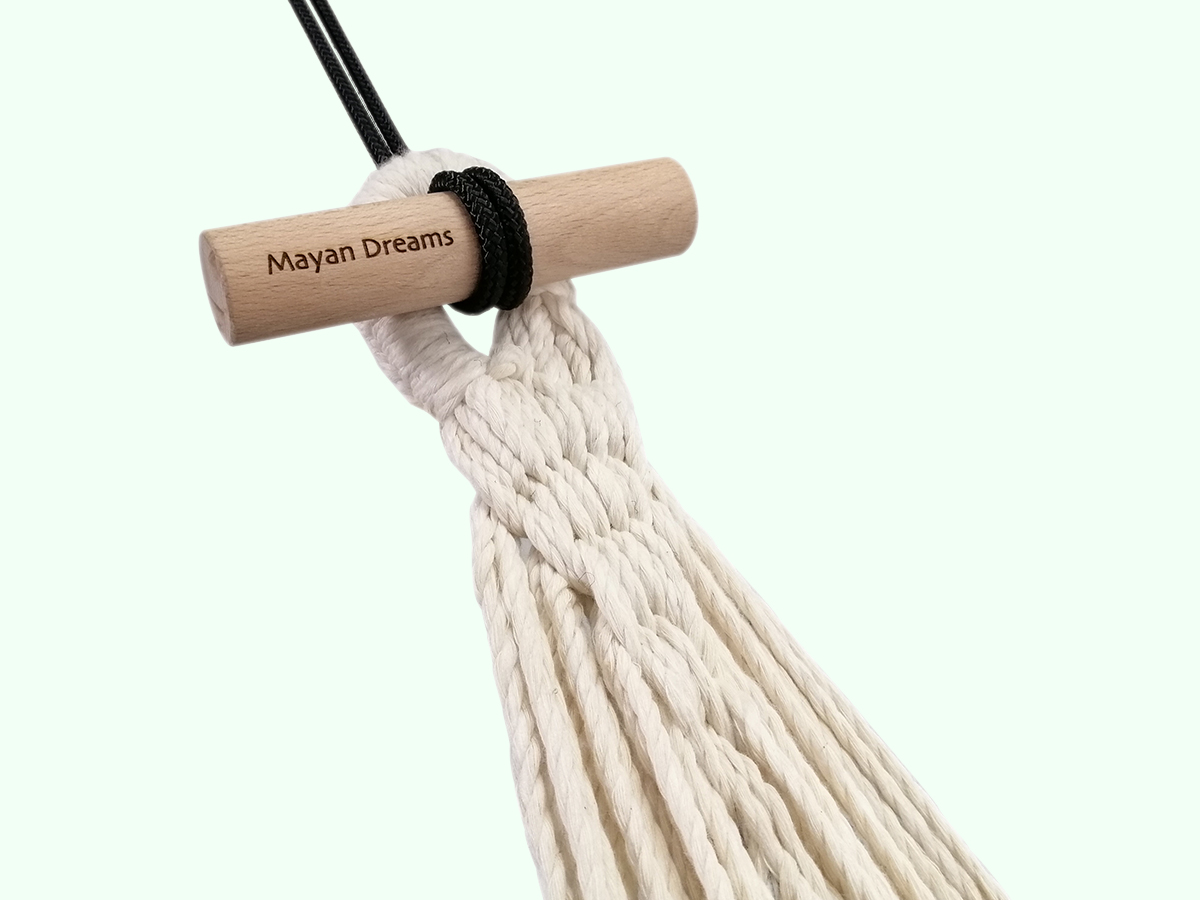 A great and incredible low price for this handmade quality hammock! The Ropes and Woods, our eco-friendly hanging kit for hammocks inspired by the inhabitant from the Pacific Coast of Guatemala. The kit include 2 x 4 meters of swiss-made ropes and 2 x 11 centimeters pine woods sticks, round shaped and polished. A simple solution to hang and remove a hammock in just a few seconds while going on the river or enjoying your balcony.
You will find our tutorial video on our site and on YouTube , even so this system is actually really simple and reliable.
Packaged in its cotton bag
Color: White & red
Material: 100% cotton
Net length: 200 cm
Total length: 320 cm
Capacity: M Size – 1 person
Weight: 1.45 kg
Bars: None – but it's possible to add some
Manufacturing: Bike-machine + weaving shuttle
Each mayan-dreams hammock, handcrafted by hand, is unique. The dimensions of your hammock may therefore slightly vary from this standard description. A hammock brings also an extra relaxing space and a wonderful decor touch in a home or a garden. A hammock is also a wonderful object to offer or to receive as a gift on many occasions.
When reasonably used, a minimum of care is enough to keep a hammock intact for many years. Preferably don't let it exposed to rain or below zero temperatures. To preserve it wash preferably your hammock by hand, or wash it in its cotton bag using the the delicate program of your machine.
Mayan traditions are treasures, buying an original product means to own quality while supporting a community.
Don't hesitate to contact us fo any question.