Description
Large and soft Mayan Net Hammock, hand woven on the Pacific coast of Guatemala by our partner Alfonso, offers softness and optimal comfort, as well as a timeless design in any decor.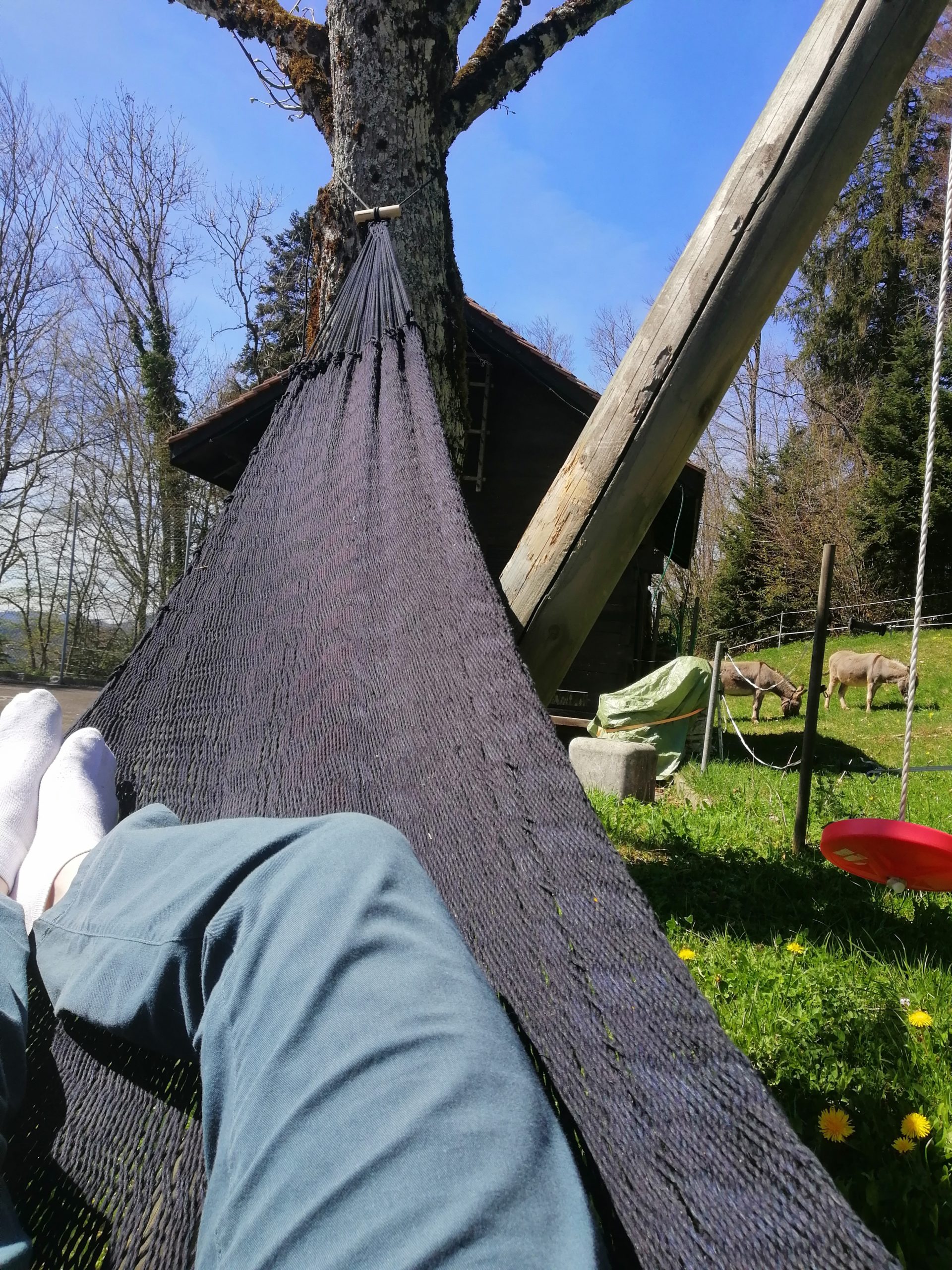 ---
Condition: new
Packaging:  cotton bag
Material: 100% cotton
Capacity : 1 Adult/ Large size
Net length: 220 cm
Total length: 325 cm
Color: Black with Macrame
Weight: 2.45 kg
Bars: none but possible to add
Manufacturing: bike-machine + weaving shuttle
This large hammock is handmade in the timeless Mayan and Yucatan style, exactly like our Fisherman's hammocks with bars. These robust and wide hammock allows you to relax and bring a precious decor touch in any home. Its meshes woven according to the original yucatan style are guarantee an optimal weight distribution in each lying position, just an incomparable level of comfort. Its soft cotton and high quality of handicraft makes it the ideal piece of furniture for your decor and your back.
Each mayan-dreams hammock, handcrafted by hand, is unique and can't be compared wit an industrial copy. Our hammock are much more comfortable but we please you to understand that their dimensions may slightly vary from this standard description. When used with care, a hammock remain as new for many years. Preferably don't let it exposed to rain or below zero temperatures. To preserve it, store it in a dry place and wash it hammock in its coton bag. A mayan hammock brings an extra relaxing space and it makes also a wonderful object to offer yourself some relaxing times.
Traditions are treasures, buying an original product means to own quality and to support a community, instead of industrial copies.
Don't hesitate to contact us fo any question.
Fred & Marta
Mayan Dreams